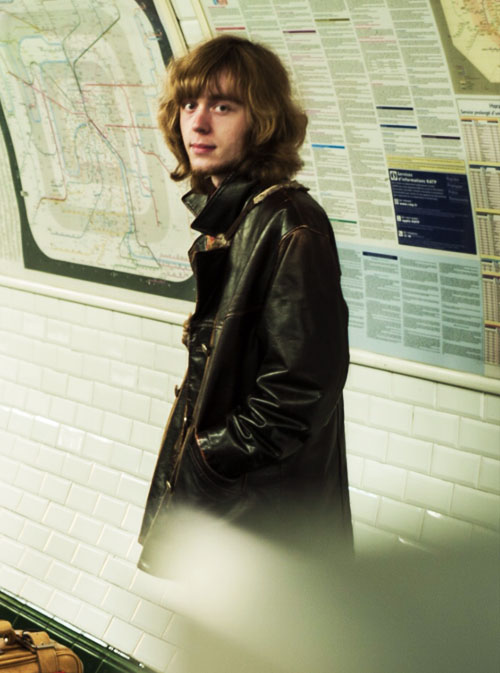 Viele Informationen zur Person….
Name/Alter
Leander/22.
Beruf: Bäcker.
Ort:
Fischach/Stauden/Augsburg/Germany.
Musiziert seit: 12 Jahren
(Kirchenlieder, HipHop, Rock, Techno, Experimental,
Ambient, Rap, House, Pop, Electro, usw…)
Lieblingslokations:
City Club Augsburg & Wald.
Lieblingsserien & TV:
Lindenstraße, Daktari, Disco, Die Simpsons, A.TV & Hitparade.
Lieblingsmusiker:
Deborah Harry, Sonic Youth, Eminem, Hildegard Knef, Juliane Werding, Inga Rumpf, Cindy & Bert, Shocking Blue, Amanda Lear, Pink Floyd, RickyShayne, Francoise Hardy, Ella Fitzgerald, Kajagoogoo, France Gall, Limp Bizkit, Andrea Jürgens, Korn, Alte Oma, Flegel, Björk, Gorillaz, Kraftwerk, Marianne Rosenberg, Jefferson Airplane, Cypress Hill, Daliah Lavi, Der Plan, Digable Planets, Dj Hell, The Doors, Duke Ellington, Samy Deluxe, The Flirts, Funkdoobiest, Gaby Baginsky, Grace Slick, Joachim Witt, Johnny Winter, Led Zeppelin, Lena Valaitis, Lio, Lipps.Inc, Madonna, Lords Of The Underground, Nirvana, Maggie Mae, Marion, Marlene Dietrich, Moby, Middle Of The Road, Die Sekte, Nicole,
Portishead, The Prodigy,Rammstein, Suzi Quatro, The Sweet, Tina York, Count Basie, A Tribe Called Quest, T.Rex, Zarah Leander, Wu-Tang-Clan uva.
Mag gerne: Blumen, 12″ Vinyl, 7″ Singles, Wasser, funktionierende Plattenspieler, Nierentische, gebrauchtes & verbrauchtes, 50er/60er/70er Jahre, Bananen, Oma & frisches Brot.
Releases
Links
Pictures
14.07.2014