Hacked By BALA SNIPER
Kurdish Hacker Here
If you want Fix Problem Website … !
Contact Me via Gmail : darinsniper007@ gmail.com
Contact Me Via Facebook : https://www.facebook.com/balasniper007
20.01.2017
Hacked By Not Matter who am i ~ i am white Hat Hacker please update your wordpress
06.02.2016
Leander repaints lots of photos from Chris Stein's book "Negative" viagra 100. He combines multiple pictures into one single psychedelic drawing. New pictures are still being added. Drawing Debbie never finishes.
23.12.2015
– Hi! I'm Deborah Harry!
– LeLeander – DEBBRAHHRRY
– 2015 –
TRACKLISTß
DEBBRAHHRRY
HEART-OF-GLASS
-CALLEM
DREAMMINGß
-RIFFELRANGE-
LOVEATTHEPIER
SLOW+MOTION
11_59
BAND_CAMP
<iframe style="border: 0; width: 100%; height: 120px;" src="https://bandcamp their explanation.com/EmbeddedPlayer/album=2335848008/size=large/bgcol=ffffff/linkcol=333333/tracklist=false/artwork=small/transparent=true/" seamless>DEBBRAHHRRY by LeLeander
04.03.2015
Neues Video von LeLeander
<iframe src="//player sildenafil 100mg tablets.vimeo.com/video/118350302?color=ffffff&byline=0&portrait=0″ width="800″ height="450″ frameborder="0″ webkitallowfullscreen mozallowfullscreen allowfullscreen>
DEBBRAHHRRY from LeLeander on Vimeo.
DEBBRAHHRRY
Drawing and sounds by LeLeander
_______________
http://leleander.de/
http://leleander.bandcamp.com/
https://soundcloud.com/leleander
https://www.facebook.com/LeLeander
01.02.2015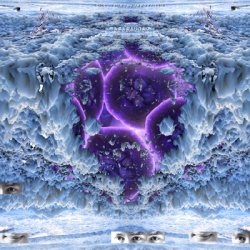 Das pnny hopst, die gurke schmeckt und der meerschaum sprach: Der Winter bricht über uns herein, wir schreiben den 23. November 2014 während das Werk eines jungen Schweißers die Produktionshallen verlässt. Die Sounds wurden eingestellt, die Samples zurechtgerückt und Schallplatten gefräst. Uijuijui!
Graphics by Phyllis Josefine – Phyllography
Tracklist
Haufbahno
fros,maia
Kwesten
Infistrom
Mansimar
Pnol
ort-ort
ektermes
Player
pnny.gurke,meerschaum by LeLeander
23.11.2014
Ältere Posts >>
Impressum